I got an email from Sydney, today, because I'm a David Wenham fan. No, the email wasn't from David Wenham, but from a public relations corporation interested in helping to promote David's recent charitable contributions, and of course I'm thrilled to do what I can.

I've copied and pasted the relevant part of the email:

------
David recently donated some of his time to Mount Franklin 's Feel Good In Springtime campaign to help raise funds for breast cancer research. Mount Franklin is Australia 's leading bottled water who recently became a platinum partner with the National Breast Cancer Foundation. As part of the campaign, David designed an artwork which was part of a recent exhibition at the Sydney Opera House. His design is also available on the sleeves of 250mL Mount Franklin Lightly Sparkling bottles currently available at cafes, hotels & restaurants.

David's artwork has just been released to auction, where all funds will be donated to the National Breast Cancer Foundation. His canvas artwork is the only one of it's kind. Also up for grabs is David's 32" LCD TV & Hi Definition set top box. Bids are only open for a limited time, ending Thursday November 2nd, so make sure you log onto Ebay Australia and search for "Mount Franklin" or check out Feel Good in Springtime for further information about David's involvement with the campaign.

------
Check out all the neat stuff up for auction by searching as mentioned above, but specifically the High-Def TV set can be found HERE and David's artwork can be found HERE.

Sounds like a winner to me, and I'm thrilled to help spread the word, even in some small way.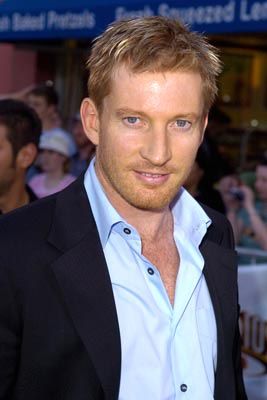 Cross-posted everywhere and then some. :)