This is an older picture, but it's still nice, and this community's far too quiet. It's David, Toni Collette, John Polson, and someone I think may be named Rachel? I don't know, I look at her face and that's the name I keep getting. I've probably never seen her before in my life. *shrug*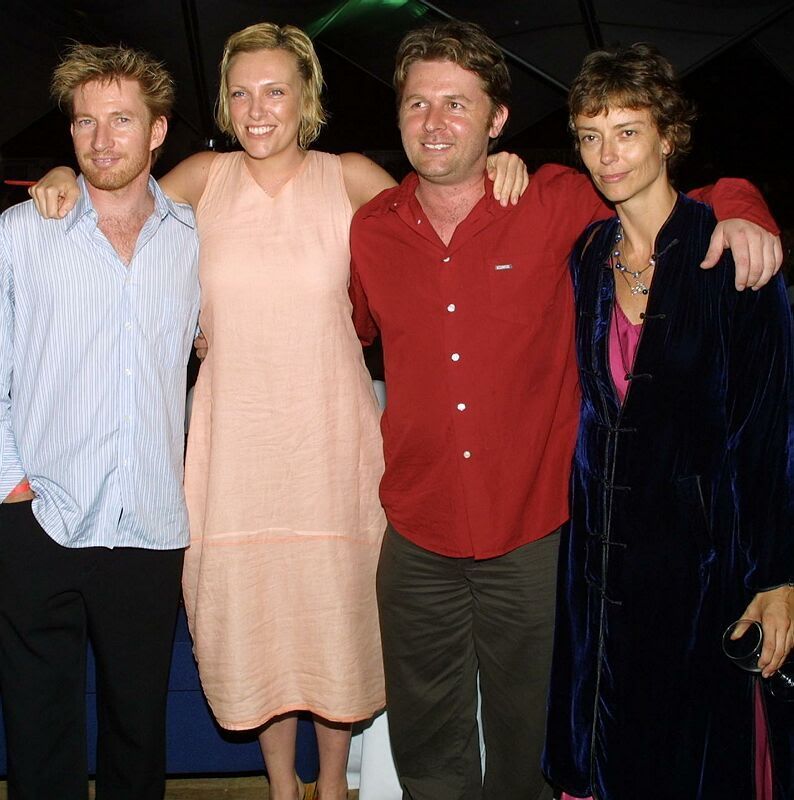 Now, a little pimping. Daisy Chain, a fan of online Trading Card Games and David Wenham, has created Daisy Petals, an online David Wenham Trading Card Game wherein the members collect virtual 'cards'--images all having something to do with DW-- by playing games and solving puzzles, by contributing to the community and a variety of other ways, and by trading with other members. The cards are little images, all in sets--by character, scene, some are costars, locations, events, etc. --and you choose which ones you'd like to collect entire sets of, keep, or trade with other members. Some examples of the sets currently available are Carl, Faramir from ROTK, Faramir from TTT, Sam from Crocodile Hunter, Audrey from Moulin Rouge!-many more of David. There are sets of scenes--Doug's Fire from Cosi, Brothers from TTT and ROTK, Jim's Day in Court from The Bank, and more. There are sets of his costars--Orlando Bloom, Gerard Butler, Sean Bean, and more. Because it's new more sets are going to be added often. Daisy Chain has put TONS of work into this, and is still working hard. It's a great addition to the fandom.

It's free and fun, and one more way to connect with other DW fans.

Go to the Daisy Petals website and read all about it, comment or email me if you need help, and if you join (and I hope you do) my thanks for listing me, cousinshelley, as the person who referred you.